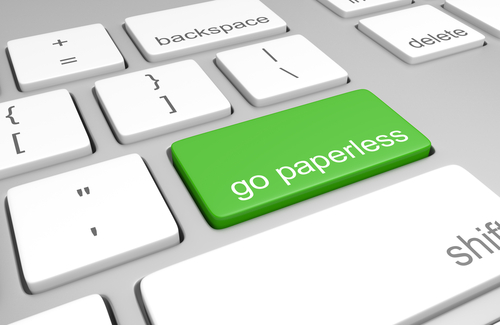 At tax time, we know you want us to process your records as swiftly and independently as possible—and we want that too! In preparation for next year's filing frenzy, we're sharing the 6 steps you can take to help your NJ CPA office be as helpful to you as possible.
Keep Accurate Records Promptly
Our memories tend to shift over time, which is why we highly recommend that you maintain accurate records all throughout the year. By updating and organizing your accounts at least monthly, you can avoid tax-time stress and improve your sense of financial wellbeing throughout the year.
2. Organize "Unknown" Items Separately
As you're going through your accounts throughout the year, create an electronic tag or paper file to gather "unknown" items in one place. Several times per year, allow us to assist you with categorizing these miscellaneous items. This way, we can work through your accounts without interrupting your workflow repeatedly with questions.
3. Gather All Necessary Forms and Paperwork
The biggest challenge we work through during tax season is ensuring that we have all the information we need to file on behalf of our clients. If you would like guidance regarding this key step, please ask us in advance. There isn't a way for us to skip items or extrapolate information about one category from another; therefore, this step is of the utmost importance.
4. Keep Your CPA Informed of Communication from the IRS
If you receive a letter from the IRS—any letter—we want to see it as soon as possible.
5. Choose Paperless, or Keep Paper Forms Loose
If possible, we would love to receive your documents electronically. Otherwise, you can help us out in 3 key ways:
Skip the staples. We can work much more efficiently, and safely, if you stick with paper clips.
Sheet protectors are overkill, and we are unlikely to be able to return sheets to their original location.
Open envelopes and flatten previously folded sheets under heavy books before you submit them to us.
While paperclips are a great way to attach receipts to larger sheets, we welcome you to bring us organized stacks of paper.
6. Know When to Close the Books
Once you've given us your papers for the year, please refrain from making changes to your accounts or tracking. We want to make sure that our work is based on the most updated version of your accounts.
We encourage you to make our presence a core component of your management strategy. Rather than waiting until tax time to be in touch, allow us to advise you on any financial or business decisions. We are eager to share our tips to help you save on your taxes and optimize your profitability year-round.
If you have questions about today's tips or would like to know more about preparing for next year's taxes, please contact us. We're here for you all year long.